Schmooze & News 5/17/2023
Adath Israel's Itinerary for 2024 Israel Trip Released with Options for First Timers, Returning Visitors, and Families.

By Mitch Cohen
In July of 2024, the Cincinnati Jewish Community will travel together to Israel. Adath Israel and other synagogues and temples were able to develop their own unique itineraries which were recently released. For some events the whole community will join together and other events Adath will follow its own path. There are different paths offered for families and the general congregation.
From my first look, the family path offers activities such as riding the longest zip line and climbing Masada. The general congregation's itinerary takes the cable car up to Masada or skips Masada and opts for a conversation with the Ambassador of the United States to Israel, Thomas R. Nides. I appreciated that they offered options for both first timers and returning visitors. One example is that while first timers learn about modern Tel Aviv and why Jaffa is so important, return visitors can visit the Peres Peace Center. Everyone begins exploring Tel Aviv and later travels to Jerusalem. A significant amount of time is spent in Jerusalem. One event that caught my eye was spending Shabbat with Rabbi Smolkin at the egalitarian section of the Kotel. On the last leg of the trip there are options to explore the Dead Sea region. The Family track goes on an adventure jeep ride in the Judean Hills. They also meet with members of Krembo Wings, Israel's only youth movement that includes children with disabilities. One of the options for the general congregation track is to travel to Qumran where the Dead Sea Scrolls were discovered.

Significant subsidies are available with $4000 per person with a maximum of $12,000 per family. A $150 early bird discount is available until May 31st.

On Thursday evening, May 25th, Jan Evans from the Jewish Federation will hold a Q&A about the trip. Rabbi Smolkin will begin the evening with a brief service at 7 PM followed by a Shavuot teaching about Israel. After his teaching, Jan will be there to answer your questions. Check out the buttons below:
Only $12.50 for Reds Tickets and a Cincinnati Reds Hat in Hebrew!
We reserved two rows for Adath Israelites for Jewish Community Night at the Reds game on Tuesday May 23rd. Game time is 6:40 PM against the Cardinals. Everyone receives a special Reds hat with Cincinnati written in Hebrew! The hat alone is worth the $12.50! Order your tickets now before they run out.
June is Jewish Pride Month
Cincinnati will hold a number of Jewish Pride events during June. Look for Adath Israel's event Tel Aviv Pride Shabbat on June 23rd. It will be an evening celebrating the historical significance of Pride in Tel Aviv.

A lively Kabbalat Shabbat from 6:00-7:00 PM will be followed by an evening celebration with food, music, a photo booth, face painting, balloons, and children's activities.
| | |
| --- | --- |
| | Our Coleman Family Judaica Shop is running an "End of Season" sale. It includes 20% off for Sisterhood members, and 10% off for non-members. Check out the special hours all week. |
Mazel Tov to Jonah & Ariel Guttman on the birth of their son Noah Murray Guttman on May 15, 2023. Noah has an older brother Lev and sister Ava. Grandparents are Harold & Cindy Guttman and Elana & Mark Grubbs. Great Grandparents are Wayne & Bobbie Signer and Helen Kaltman.
Mazel Tov to Livia Leonard who became a Bat Mitzvah on May 13th. Her parents are Deb and Brett Leonard.
Yasher Koach to Anita and Hank Schneider for their support of JCGC (Jewish Cemeteries of Greater Cincinnati) with their gift of "The Anita and Hank Schneider Legacy Garden."
Milestone Birthday and Anniversary Mazel Tovs
If you know of someone with a milestone birthday or milestone anniversary you wish to announce, send the info to
mitch@adath-israel.org.
Tickets only $12.50 each while supplies last.
Includes a Reds hat with Cincinnati written in Hebrew!
The following events are by Nefesh
Geared for 20's to 30's. Must be 21 to attend
THE PRESIDENT AND BOARD OF GOVERNORS
OF HEBREW UNION COLLEGE-JEWISH INSTITUTE OF RELIGION
CORDIALLY INVITE YOU TO THE
CEREMONIES OF THE 148TH ACADEMIC YEAR
Mazel Tov to Anna Meyers Burke and the other graduates!
GRADUATION:
Friday, May 19, 2023 — 28 Iyar 5783 — 11:00 am ET
Hebrew Union College-Jewish Institute of Religion
3101 Clifton Avenue, Cincinnati
ORDINATION
Saturday, May 20, 2023 — 29 Iyar 5783 — 9:00 am ET
Plum Street Temple
720 Plum Street, Cincinnati
Questions? Contact Autumn Wheeler at awheeler@huc.edu or
(513) 487-3231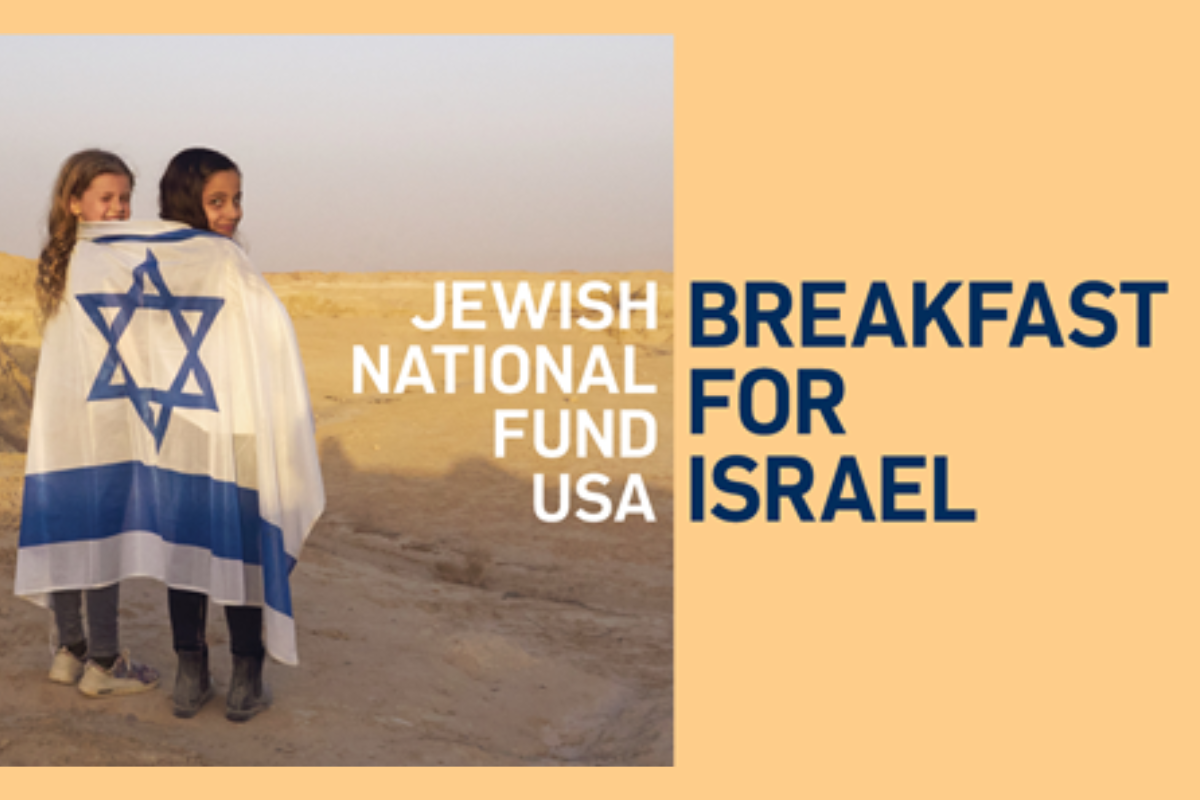 Wednesday, May 24, 2023
8:00 am • Registration
8:30 – 9:30 am • Program & Breakfast
Mayerson JCC
8485 Ridge Ave, Cincinnati, Ohio 45236
Join us as we celebrate 75 years of Israeli Independence at our annual Breakfast for Israel. Learn how Jewish National Fund-USA is making the desert bloom, helping Israel's most vulnerable, driving population growth in the north and south, and more. Be inspired and see how you can make a difference for the next 75 years and beyond.
Featuring Olga Meshoe Washington
Olga Meshoe Washington, shares her unique narrative on why she, a South African native and Christian, is a voice and advocate for Israel.
Event Chairs:
Barbara Greenberg • Mark Mayer • Morry Wiener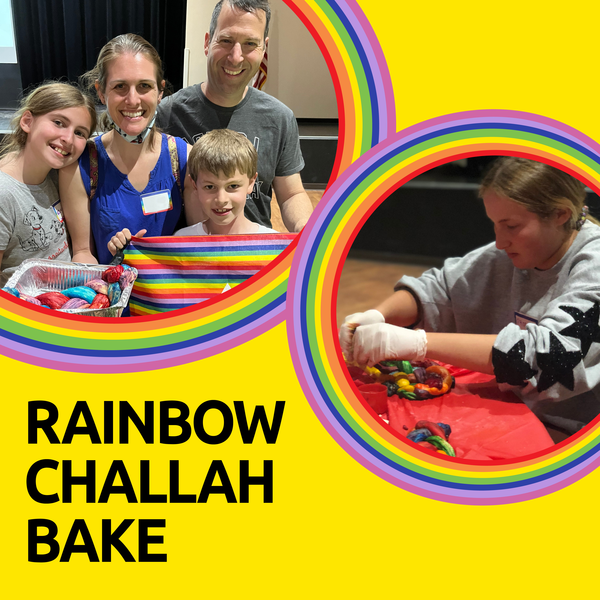 Join us for an evening of unity and Challah baking in celebration of Pride month!

DATE: June 1
TIME: 6:00 pm - 8:30 pm
WHERE: Mayerson JCC
FAMILY: J Members: $36 | Public: $43
INDIVIDUAL: J Members: $18 | Public: $22

Registration includes:
• Supplies to make one challah (Families can opt for two at no additional cost)
• One swag bag
• Light dinner (kosher dairy)


Join us for an evening of unity and challah-baking in celebration of Pride month. Make your own rainbow dough and, while it rises, enjoy a light dinner (kosher dairy), fun activities, and a photo booth. People of all ages, genders, backgrounds, and identities are welcome!

During dinner, enjoy a performance from The Queen's Men, a small ensemble of the Cincinnati Men's Chorus.

While you're at the J, bring a donation for Caracole's personal care pantry! We will be collecting items for the entire month of June to benefit Caracole and their work in the fight against HIV/AIDS. Find more information here.
Sun, May 28 2023 8 Sivan 5783